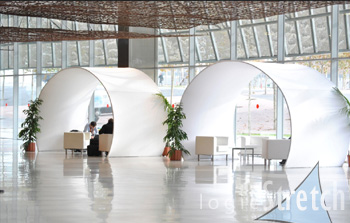 OVERVIEW :
Le produit TUNNEL peut être utilisé de beaucoup de façons en tant qu'élément d'accueil, de tunnel ou d'objet de séparation d'espace. Grâce à sa housse double face, elle peut être retournée et utilisée en arche. Ses éléments peuvent être facilement connectés entre eux, permettant des extensions illimitées.




Toutes nos toiles peuvent être imprimées d'un logo, d'un slogan ou tout autre photo publicitaire. Contactez-nous pour établir un devis individuel.
LOGIC TUNNEL :
Available references (A x B x C x D) :

Ref. LOGIC TUNNEL A1
4,00m x 2,75m x 1,00m x 3,00m

Ref. LOGIC TUNNEL A2
4,00m x 2,75m x 2,00m x 3,00m

Ref. LOGIC TUNNEL A3
2,50m x 2,50m x 1,50m x 2,50m

AVAILABLE COLORS :

PRINTING
All fabrics can be printed individually with a company logo, advertising slogan or a photo to provide a perfect corporate design. Make your fabrics shine! Contact us for an individual quote.
LIGHTING
The illumination of this product is possible using a battery or a connection to the electrical grid.
PHOTO GALLERY
Click on the images to enlarge them :
Contact & Quote